There are seven illegal dams on the coffee estate in Nakuru .
The dams have not been cleared by state engineers .
Efforts by the government to have the dams regularised have been thwarted by the estate management .
The dams were built in the early 1980s according to government reports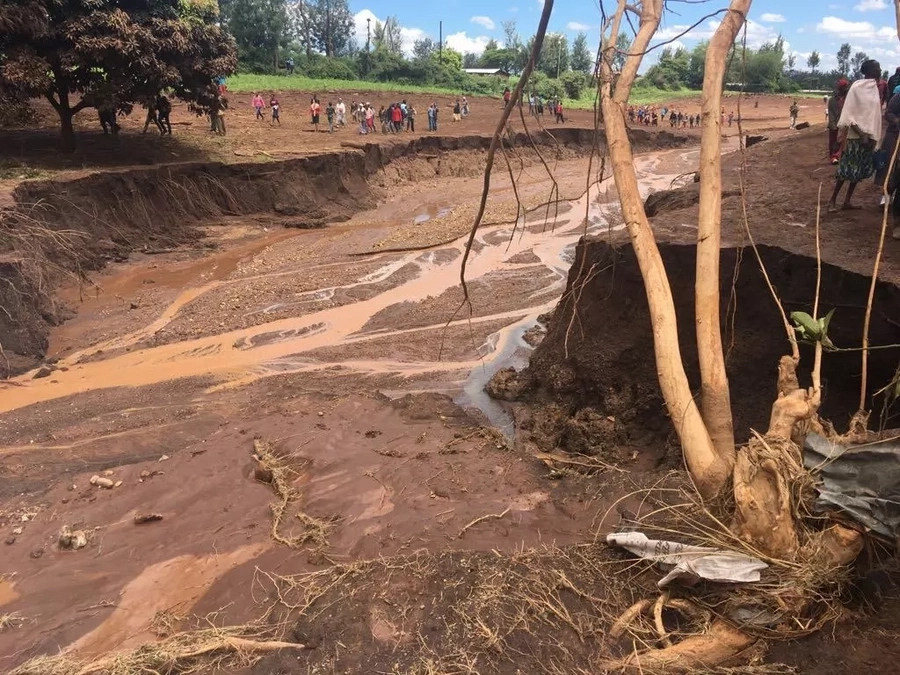 At least 44 people were confirmed dead following the tragedy The Solai Dam that broke its walls and killed 44 Nakuru residents is illegal, the government has declared. Efforts by the government to have the dam and six others on Patel Coffee Estates Limited regularised hit a snag as the management of the farm has been reluctant in doing so for many years.
By, Friday, May 11, 44 people were confirmed dead and over 2,000 displaced after the Solai Patel Dam broke its walls.  Water Resources Management Authority (WARMA) through its Rift Valley regional manager Simon Wang'ombe has been engaging the owner to regularise the dams in vain. The destruction left behind after the Solai dam burst its banks. Photo: Mwenda Njoka.
Wang'ombe disclosed that they had raised the matter with Patel as the dams looked weak as they were constructed long ago and had not been cleared by state engineers. "For the last one year, we have been trying to engage the company on how to legalise the dams but they have been reluctant. As far as we are concerned, the dams are illegal," Wang'ombe was quoted as having said.
The report reveals that one of the dams burst in 2015 causing massive destruction and demonstrations by locals did not yield much.Homes, property and many lives were lost following the Wednesday, May 9, 9pm tragedy. Over 2,500 residents were displaced after several homes were washed away by the raging waters from the dam.
report by; https://www.tuko.co.ke/273514-solai-dam-killed-44-nakuru-illegal-government.html#273514